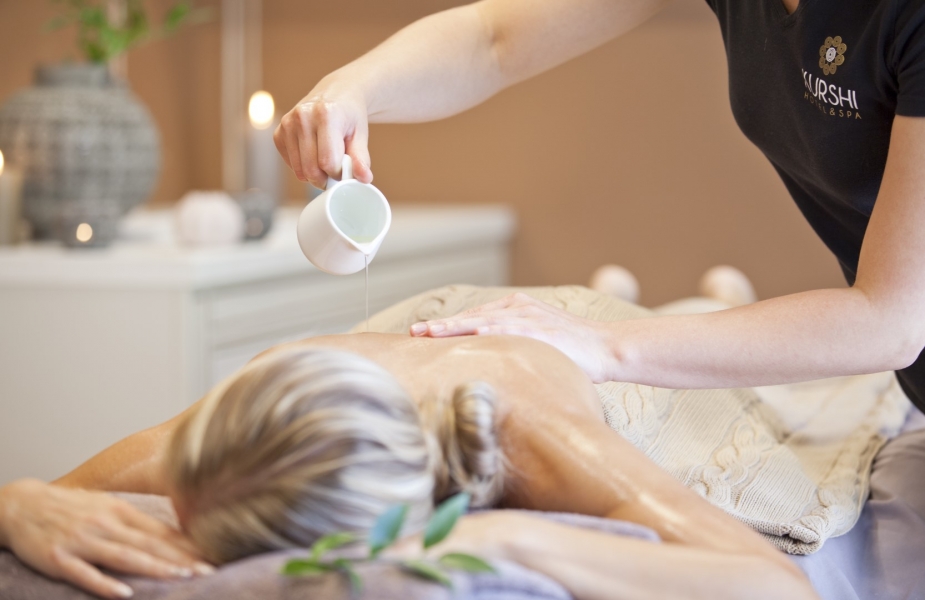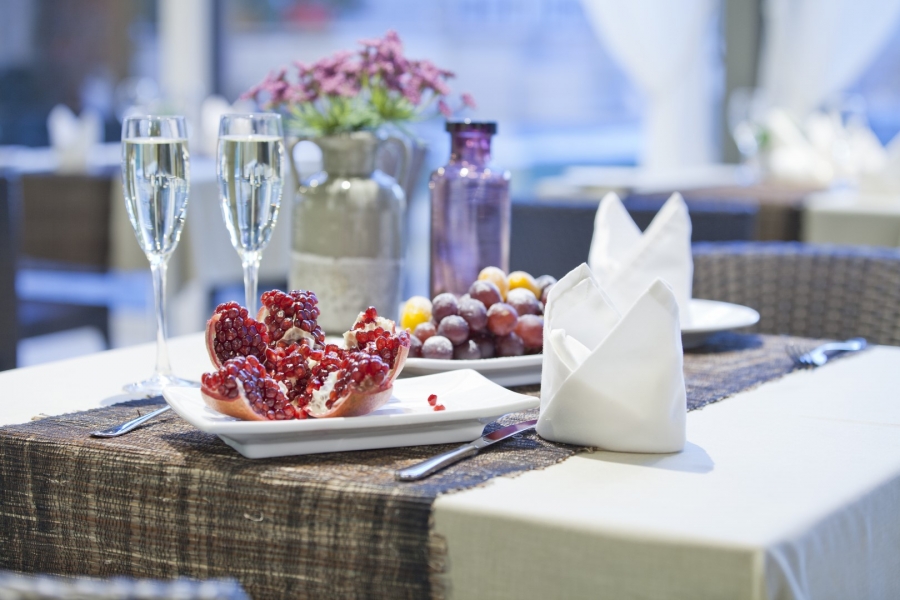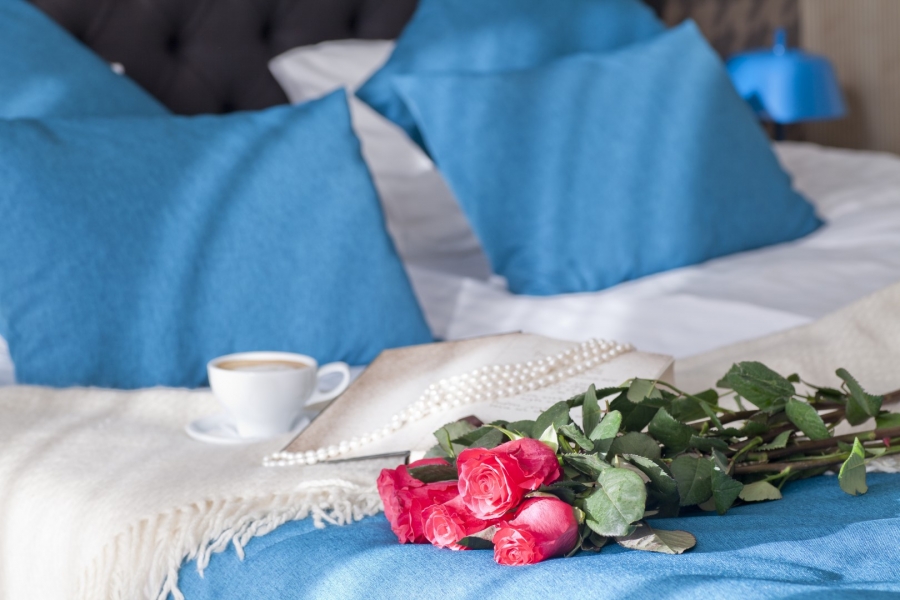 "Touch of heat" – Overall SPA ritual – 140 min.
Warming up in Turkish bath and sauna (30 min.)
Warming body peeling with cinnamon, clove and ginger oils (30 min.)
Relaxing full body massage with magnificent aroma (60 min.)
Relaxing face or head massage (20 min.)
Relaxation with a cup of tea
This magical ritual combines massage techniques and the charm of natural aromas. Our special body peeling contains high quality cinnamon, clove, ginger and vanilla essential oils to help restore inner resources by gently calming the body, mind and soul. The active ingredients of essential oils will bring firmness, tone and stimulate the metabolism of the skin. Deeply relaxing massage with grapefruit essential oil will help you to indulge in truly deep relaxation, calm down the mind, improve the mood and overall well-being, awakening the inner resources. Pleasant facial or head massage at the end of the ritual brings relaxation and peace.
95,-EUR/1 person
Movement is life! Movement is joy! Rejuvenate and relax by the sea. Nordic walking in the fresh sea air will tone your body, restore your health and calm your spirit. A relaxing massage by our SPA masters will give your tired feet a pleasant rest.
Our cosy and modern design hotel, with a magnificent courtyard garden and the beach a 5-minute walk away, will ensure you the best quality stay.
The offer includes:
Standard double room with a view of the colourful garden, 1 night;
Breakfast in the KURSHI Terrace Restaurant;
Comfortable bathrobes and slippers in room;
WI-FI;
Nordic walking stick rental (1 h)
SPA programme
Relaxation in Finnish sauna and steam bath (30 min);
Relaxing foot massage (knee-length) with warm oil (30 min);
Relaxation with tea (up to 30 min).
Clothing: Bring swimsuit or swimming trunks. Time: 2 days, 1 night. Participants: 2 persons.
1.-10.09.2022. offer price EUR 152.00
11.-29.09.2022. offer price EUR 142.00
30.09.-29.12.2022 offer price EUR 137.00